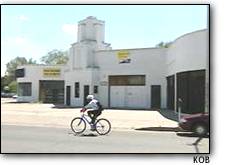 Kelly's Brew Pub wants to buy the building to expand its existing property, but the city wants to turn the building into a community center. The city has ruled that Kelly's would be violating a zoning ordinance if it moved. It cites a problem with added traffic, lack of parking and extended hours which could have a negative impact on the neighborhood.
"What's interesting is that zoning made approval each time at current location and that's 50 feet form new restaurant," said Kelly's Brew Pub owner Dennis Bonfantine.
The county claims it looks like the bad guy for going after property that a private business wants.
County Commission chair Tom Rutherford wants everyone to know the county and many residents have wanted the property long before Kelly's showed interest.